illy About Us
WHO WE ARE
illycaffè is an Italian family business founded in Trieste in 1933 by Francesco Illy. Today it is led by the third generation of the family. Andrea Illy is the chairman and Cristina Scocchia the CEO. Anna Rossi Illy is honorary president (she is the wife of Ernesto, the son of the founder, who passed away in 2008).
Anna Illy is Chief Ethical Officer and president of the Ernesto Illy Foundation.
Our company is renowned around the world and recognised for the high quality and velvety taste of our coffee, a blend made of nine varieties of pure Arabica that delights millions of people every day at home, in the office, in hotels, restaurants and coffee shops.
The company has built a world of experience, taste, science and art around the pleasure of a perfect cup of coffee. The world of illy also includes coffee machines, designer cups and accessories; our illy Caffè – authentic Italian coffee shops – and the Università del Caffè, founded in 1999 to promote and share the culture of quality coffee in Italy and around the world.
MISSION
To delight lovers of goodness & beauty all over the world with the best coffee nature can provide enhanced with the best technology and art.
VISION
To be the world reference for coffee culture. To be an innovating company, aiming to create and offer the finest products throughout the world's best destinations, while demonstrating its character as the leader in the premium coffee segment.
VALUES
Ethics: long-terms value creation through sustainability, transparency and personal development.
Excellence: love for beauty and goodness.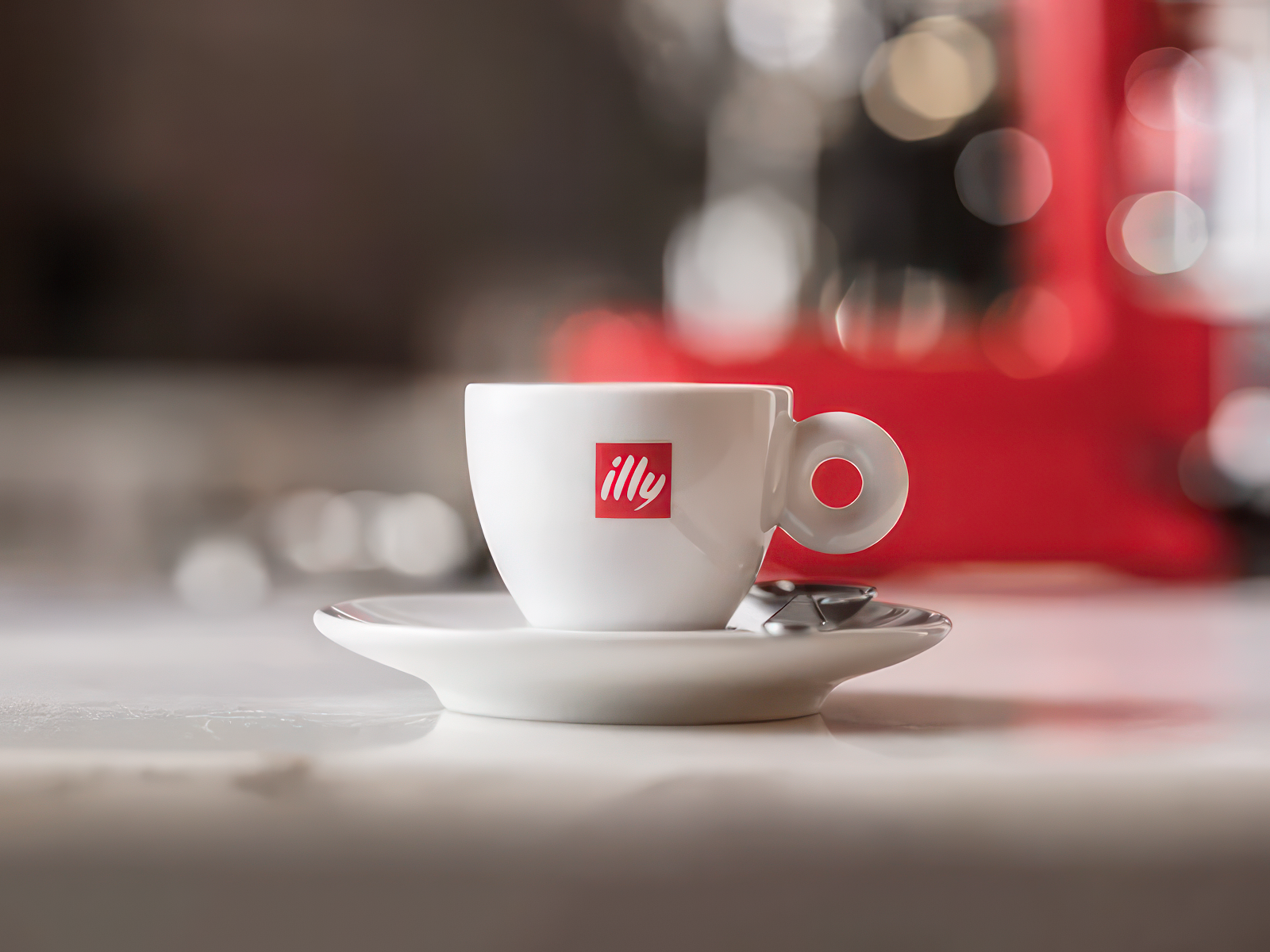 Ethics and sustainability are part of illycaffè's DNA, and we have always pursued the goal of improving the quality of life for everyone. In 2019, we strengthened our commitment as a stakeholder company by adopting the status of Benefit Company. This underlines our determination to continue to grow by operating in a sustainable way for the communities we interact with, integrating this commitment into our corporate statutes.
illycaffè is the first Italian coffee company to obtain B Corp certification, which is awarded to companies that are committed to respecting the highest standards of social and environmental performance, transparency and accountability and that operate in a way that optimizes their positive impact on employees, communities and the environment.