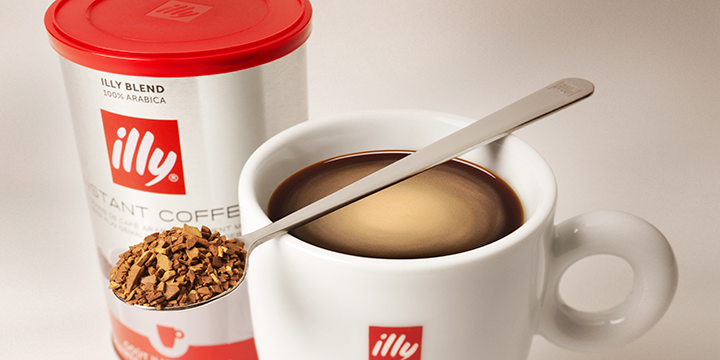 Technology and illy ingredients, instant-ly
The great taste of illy coffee, in an ultra-convenient instant format.Velvety smooth and perfectly balanced, Full bodied and bold.
Instant coffee with roasted ground coffee, 100% arabica beans instant coffee with microground arabica coffee beans roasted in Italy.
Prepare your Instant illy Coffee:
Preparing an illy Instant Coffee is quick and easy, because only two ingredients are enough: coffee and water.
illy advises you to pour two teaspoons of Instant Coffee into your cup, add 180 ml of non boiling water, mix and taste.